For those that love sweet, clean, romance have you heard of Entangled's Bliss line?  They are celebrating their one year anniversary! The Bliss books I have read have been fun, engaging, sweet, romantic, emotional, touching, heart warming, and just really, really good stories.  I just learned about them this past March so I have only read a handful, but I will definitely be looking for more to read in the future. My top three favorite Bliss books so far are below!
Click on the title of the book to link back to my review!
by Tracy March
Liza Sutherland isn't looking for love. Not from a charity-auction date she didn't even bid on and especially not with Nationals first baseman Cole Collins, the guy she obsessed over as an awkward teenager. She won't get involved with a notorious player, no matter how attractive Cole is.
Cole Collins is up for contract renegotiation, but after too many late-night parties, he'll need some positive publicity before he can make the roster. His agent, Frank, pitches Liza as the perfect prop…only Cole didn't account for Liza no longer being just a teenager with a crush. She's gorgeous and smart and he's instantly hooked.
When Frank makes Liza a deal she can't refuse—a bet she will fall in love with Cole or a cool half mil goes to charity—the game is on. But neither bet on the real feelings that surface. Could a fake fling turn into an official forever?
* * * * *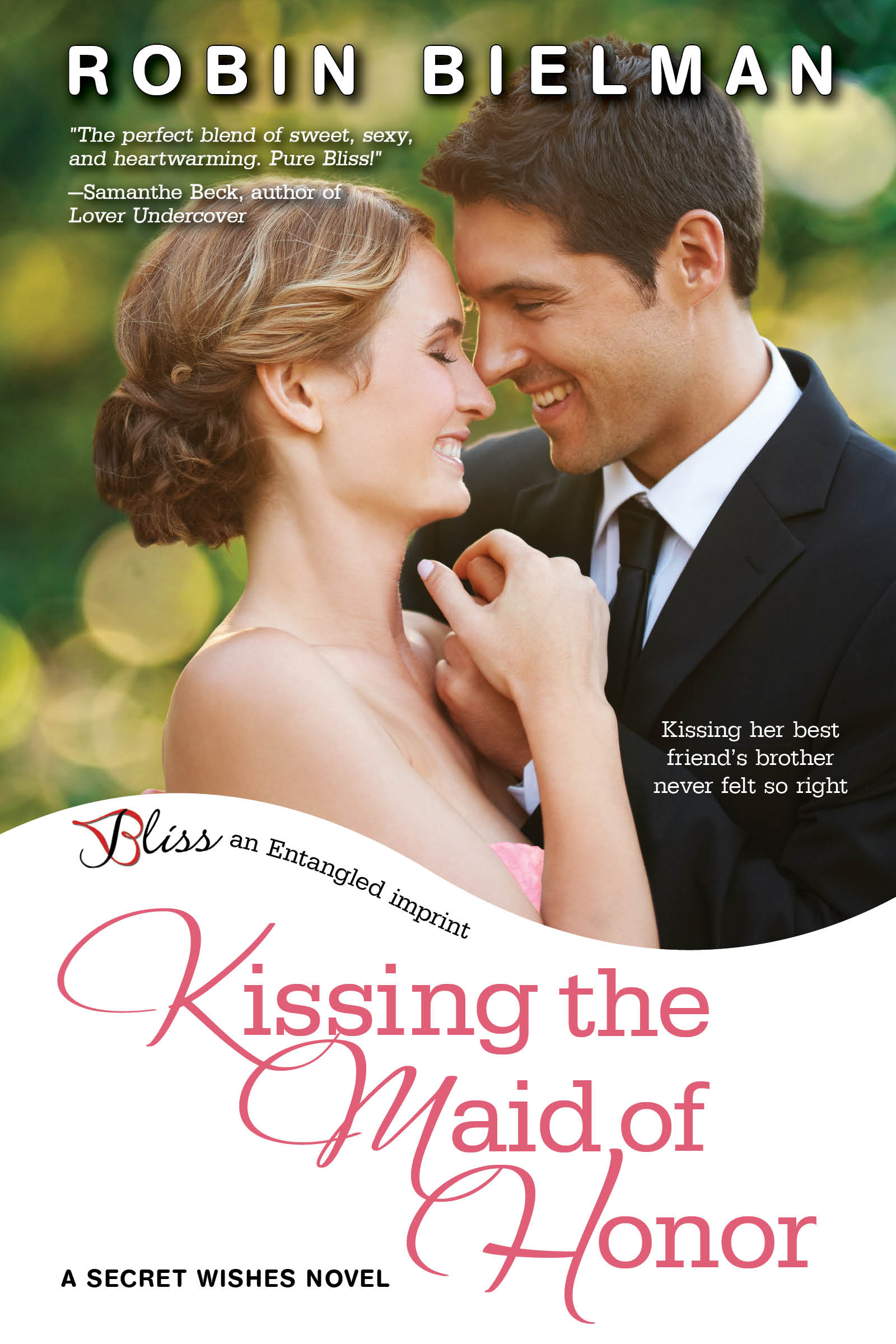 Kissing the Maid of Honor
by Robin Bielman
Kissing her best friend's brother never felt so right…
Sela Sullivan is resolved to be the best maid of honor ever, even if it means tolerating the best man. Insufferable, too-handsome Luke Watters is not only the guy who humiliated her at a kissing booth in high school, but he also happens to be her best friend's older brother. Positive he's the same arrogant jock, Sela vows to focus on her duties and steer clear of the frustrating—and frustratingly tempting—Luke.
As a world-renowned extreme-sports photographer, Luke is used to undertaking life-risking adventures. But risking his heart for the beautiful Sela Sullivan, who clearly still hates him for his rejection all those years ago? He didn't see that coming. Sela inspires a passion he's never known, and the more time they spend together, the more he craves her. But can he prove to the maid of honor he's become a man of honor?
* * * * *
by Sara Daniel
Sometimes dreams are where you least expect them.
Connor O'Malley and Becca Sanders were once high school sweethearts, ripped apart by rumors in the small town of Kortville, Illinois. Connor left to join the military, and Becca stayed, waiting for her younger brother to graduate so she could live her dreams of traveling the world. But now that Connor's back as the town sheriff, Becca finds herself struggling to resist the too-handsome man who once broke her heart.
Connor loves Kortville—its quaintness keeps at bay the painful memories of Afghanistan he's sure make him unworthy of any woman, particularly the beautiful brunette he's always secretly dreamed of a future with. But when a scandal rocks the town, suddenly Connor and Becca must trust in each other if they want to weather this storm…and come out on the other side of it together.
* * * * *
What's an anniversary celebration without gifts? 
Check out what you can win during this celebration!
Winner receives (U.S. Only):
Blissfully Sweet Gift Basket that includes goodies for those with a sweet tooth
ebooks of our first three Bliss releases: Three River Ranch by Roxanne Snopek, Lucky Break by Kelley Vitollo, Sugar Rush by Rachel Astor
$25 Amazon gift card
If the winner is from outside the U.S. they will win:
 $100 Amazon gift card
ebooks of our first three Bliss releases
Fill out the Rafflecopter form below to enter!
Thank you for celebrating this awesome Bliss birthday with us. Now go out and read a Bliss book!